Ingredients:
1 c. scalded milk
2 tb. sugar
1/4 t. salt
1/2 cake compressed yeast dissolved in
2 tb. lukewarm water
1 egg, well beaten
2 tb. melted fat
Few gratings lemon rind
1/2 c. corn flour
Wheat flour
Directions:
Pour the milk over the sugar and salt; when lukewarm add the dissolved yeast and % cup wheat flour. Cover ; and when light add the fat, egg and grated lemon rind, and corn flour. If more flour is needed to make a dough, use wheat flour. Let rise again, roll to one-half inch thickness, cut in rounds and place in a well-greased pan to rise. When light, bake. This recipe makes 12 rolls.
Corn Flour Doggie Rolls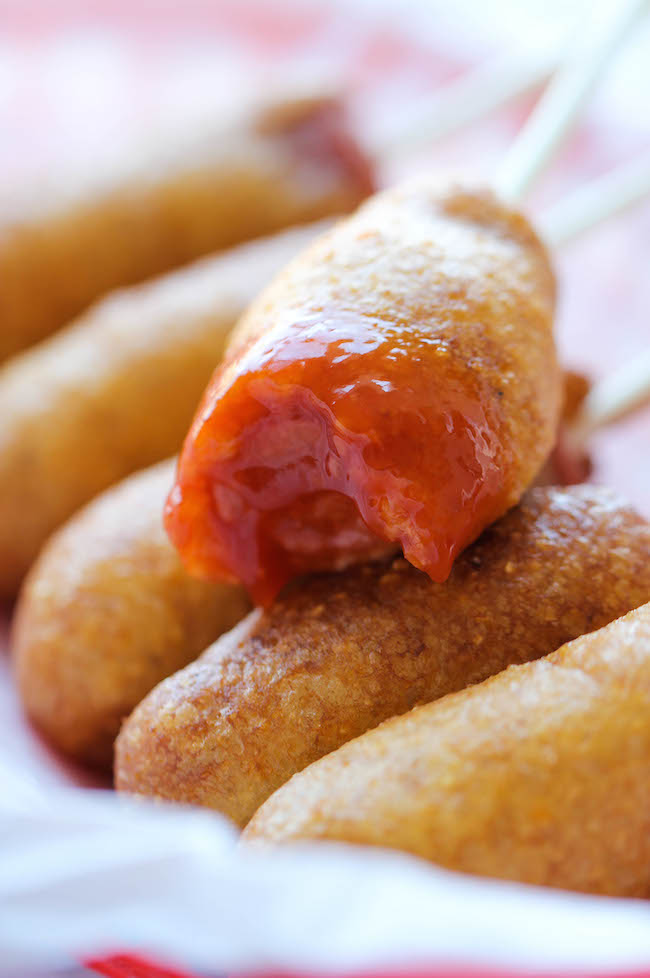 By Saimoon
The easiest corn dogs you will ever make
Ingredients
– 1 c. scalded milk
– 2 tb. sugar
– 1/4 t. salt
– 1/2 cake compressed yeast dissolved in
– 2 tb. lukewarm water
– 1 egg, well beaten
– 2 tb. melted fat
– Few gratings lemon rind
– 1/2 c. corn flour
– Wheat flour
Prep time:
Cook time:
Total time:
Yield: 5 – 8
Average Rating: 5
Votes: 5
Reviews: 3